Surgery details
Saturday 5 August 2023 (Cancelled)
10.00am – 11.00am
Councillor's R Birch and P Dean and N Iqbal (Labour)
Veg In The Park (V.I.P) Centre
The Old Bowling Green
Waterhead Park
Herbert Street / Peach Road / Cobden Street
Oldham
OL4 2HX

If you have any queries or problems that need to be discussed with your Labour Councillors, please contact:

Councillor P Dean
Tel: 07718 785 134
Peter.dean@oldham.gov.uk
Contact information
Home address:
11 Oozewood Road
Royton
Oldham
OL2 5SQ
Phone: 0161 460 3979
Mobile: 07718 785 134
Email: cllr.p.dean@oldham.gov.uk
Download Peter Dean contact details as VCard
Responsibilities
Committee appointments
News
Cllr Peter Dean – Waterhead Ward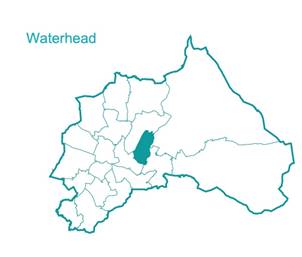 My Ward priorities
To help residents through the cost
of living and fuel crisis
Create a better and cleaner
environment
Improve community safety and
local policing
Create good schools and play
places for children
Support local

organisation
Work in thecommunity
I have been able to assist in over 600 local issues this last year, some personal and many community problems. I believe in the vast majority of these I achieved a good result.

I have worked and supported many community groups and

organisation

, in creating improved local spaces and buildings, for everyone to use. These include improving play equipment and exercise equipment in parks and open spaces.

Providing assistance to

elderly residents by the installation of public handrails.

I have been able to lead on over 20 community initiatives over the past year.
Ward Budget Spend
I have supported the following using my Cllrs budget.
NEON community

centre

improvements

Cobden St handrail for elderly residents

Extra Grit Bins

Arundel St Park extension plans

Higher

Counthill

footpath improvements

Veg In the Park replacement of poly tunnel roof

Clarksfield / Salem linear walk renovation

Secure storage for community equipment store
Contactme
M: 07718785134


Surgeries
Face to face Ward Surgeries take place on the first Saturday of each month between 10am – 11am at either ViP Cabin – Waterhead Park, NEON Hub or St Barnabas Church Hall. Please contact me for details.
Elections
More information about this councillor